Informasjon
Torq Epoxy Tec - 6'10 Big Boy Surfebrett
Specs: 6'10 x 22 1/2" x 2 7/8'' - 49.1 Liter
Finneoppsett: 5-fin Futures (Finner selges separat)
Konstruksjon: Torq Epoxy TEC
Farge: Hvitt med grønne rails
"I WAS SMILING SO MUCH I GOT SUNBURNT TEETH!"
This is a wolf in sheep's clothing. The dark horse, charlatan, imposter. You think you're looking at a funboard? Think again. This is a funboard on steroids. This is Jekyll and Hyde.
On paper it's a funboard and if you're looking to catch green waves and do some turns, the width, volume and length means this board will do it all day long – it's perfect for you. But in the hands of a seasoned surfer it'll come alive. Think of it as a shortboard with a little extra width in the nose but all the performance features to surf hard and fast. One customer genuinely told us "I was smiling so much I got sunburnt teeth!".
For any big guy rippers out there, longboarders wanting a shorter board or intermediates, look no further.
| | |
| --- | --- |
| DIMENSIONS | VOLUME |
| 6'10 x 22 1/2" x 2 7/8" | 49.1 ltr |
| 7'2 x 22 3/4" x 3" | 53.7 ltr |
| 7'6 x 23" x 3" | 57.5 ltr |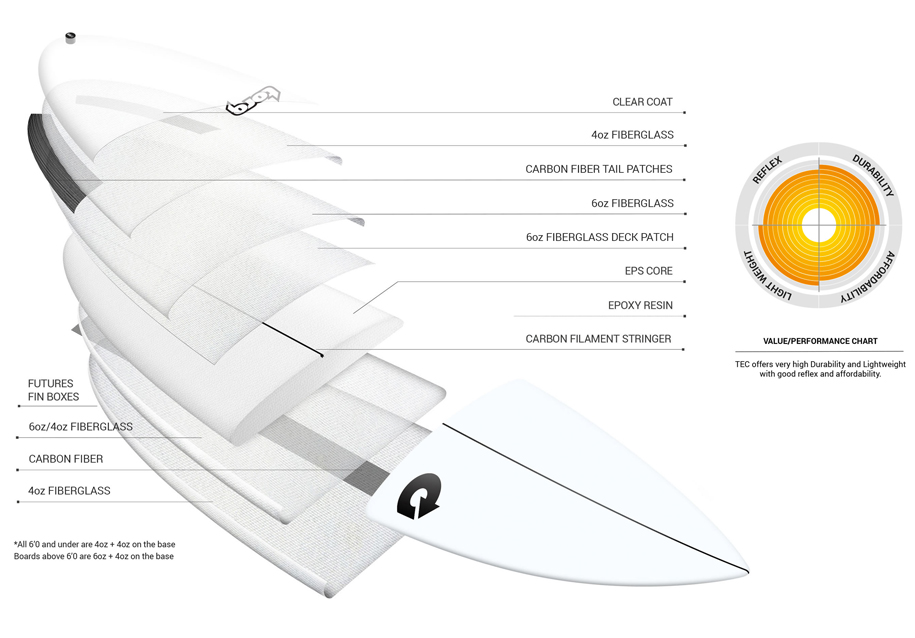 Torq Surfboards
---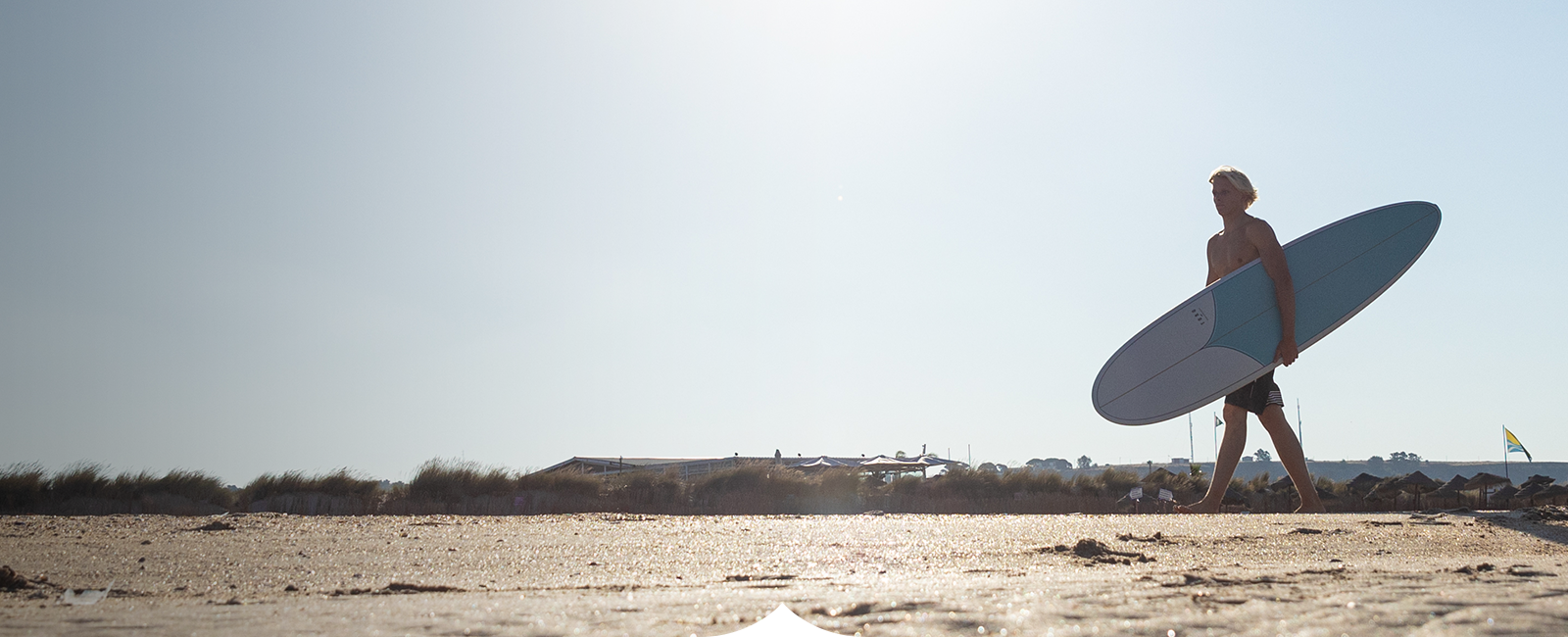 Launched in 2012, torq surfboards created a new standard in the epoxy surfboard market, offering an unmatched combination of strength and performance. This year sees the innovation step up a gear, with new shapes, new graphics a new collaboration with Channel Islands surfboards and the launch of the world's first EPS/Epoxy Pre-Preg surfboard. The torq range now offers 5 types of surfboard technology for all levels of surfer.
ACT - Advanced Composite Technology is the world's first EPS/Epoxy Pre-Preg surfboard. From Race Cars to Super Yachts, the highest performance components are all constructed using Pre-Preg materials and processes. It's the pinnacle of composite technology. The implications for surfboards are huge – more accuracy, less waste, perfect reproduction. However the greatest advantage is in performance through two main factors: Flex and Strength to Weight ratio.

Torq TEC - Torq Epoxy Composite offers a wide variety of performance shapes in our advanced vacuum epoxy lay-up. Using a mix of plain weave fibres and Carbon, these boards offer incredible durability for their weight.
X-Lite is a molded Epoxy technology developed specifically for performance boards. This is stronger and more Eco than a traditional PU/Polyester board. This new innovative technology is used exclusively on the Channel Islands models, the POD MOD and the all new Chancho.
Torq Epoxy Technology or TET represents a revolution in Epoxy surfboard technology. Built using the latest in EPS/Epoxy materials; the Torq Epoxy Technology combines a lightweight EPS core with Biaxial fibreglass cloth, Epoxy resin and our unique Shield Skin.
Our Soft Deck board uses an additional PE deck skin over a full laminated core to offer a safe first time learning option in this durable easy surfing range.
Kunder som så på dette så også på