Informasjon
Torq Epoxy Tec - 6'10 Chopper surfebrett
Specs: 6'10" x 2 1/2" x 2 3/4" - 41.7L
Finneoppsett: Single 8" centre fin box plus 4-fin Futures (Finner selges separat)
Konstruksjon: Torq Epoxy TEC med Carbon striper.
Farge: Hvit
Har vi ikke din størrelse inne? Ta kontakt med oss.
"En veldig allsidig shape - cruisey når forholdene tilsier det, men med en stor åpen face will brettet fyre på alle sylindere"

Torq om Chopper:
CRUISE WITH POWER AND STYLE
The Chopper is a versatile shape – it's a cruisey ride when the conditions suit, but give it a big open face and it'll fire on all cylinders.
The clean lines of the outline and low rocker give this egg inspired shape a really smooth natural feel. In small waves it paddles, glides and trims with little effort. For surfers keen for larger surf, this'll get into waves early, hold a line in the barrel and draw long rail to rail arcs out on the face.
With the option of 4+1 fin boxes it can be ridden as anything from glidey single fin, 2+1 or loosen up the tail and get maximum rail to rail drive from a quad.

| | |
| --- | --- |
| DIMENSIONS | VOLUME |
| 6'10 x 20 1/2" x 2 3/4" | 41.7 ltr |
| 7'2 x 20 5/8" x 2 3/4" | 44.5 ltr |
| 7'6 x 20 3/4" x 2 7/8" | 48.7 ltr |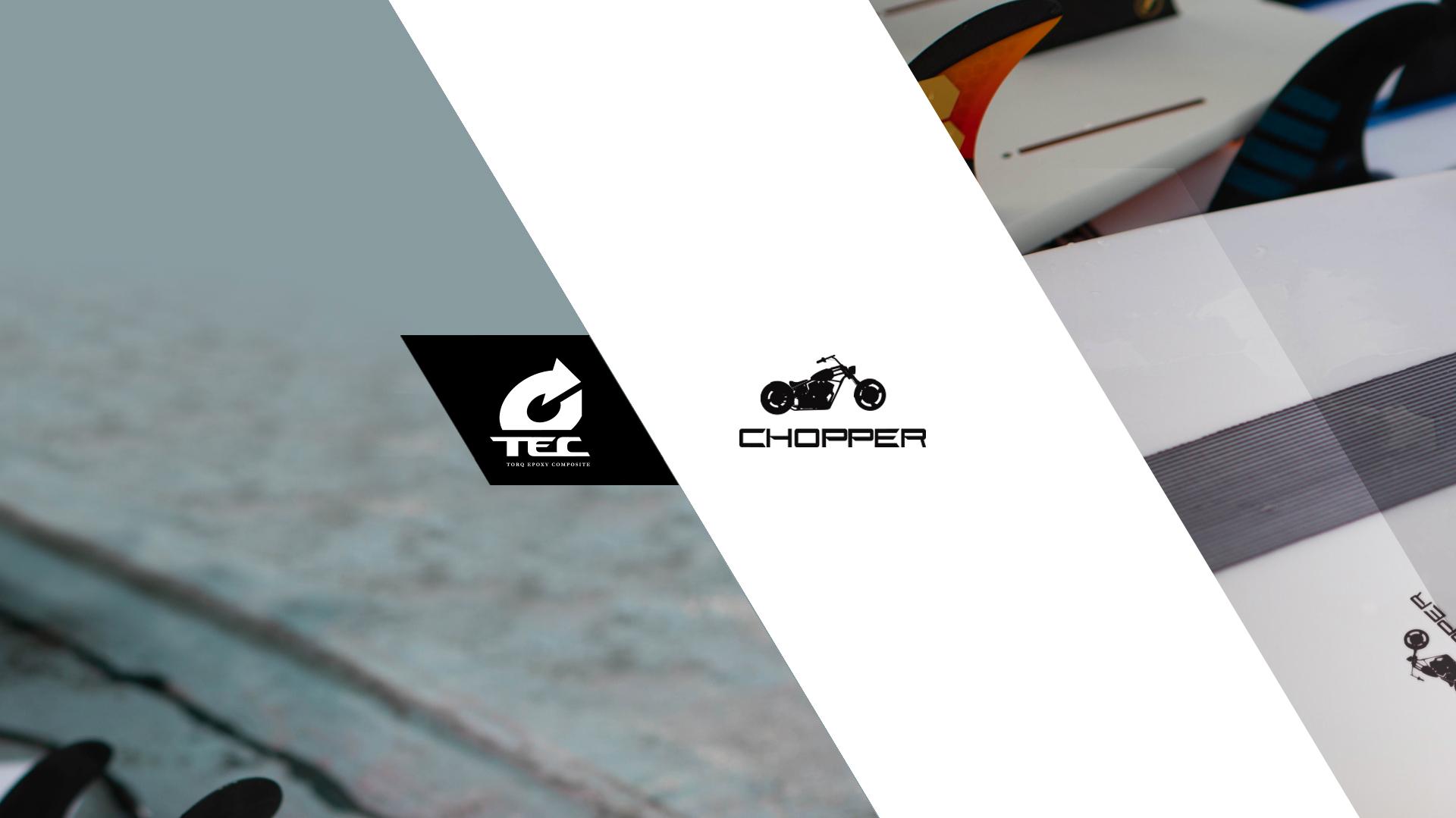 TEC MID-LENGTH
The Torq TEC mid-lengths feature carbon stringer to the deck and bottom for a new level of torsional strength. Combined with 6+6+4oz deck and 6+4oz base, these boards are incredibly strong, light and responsive.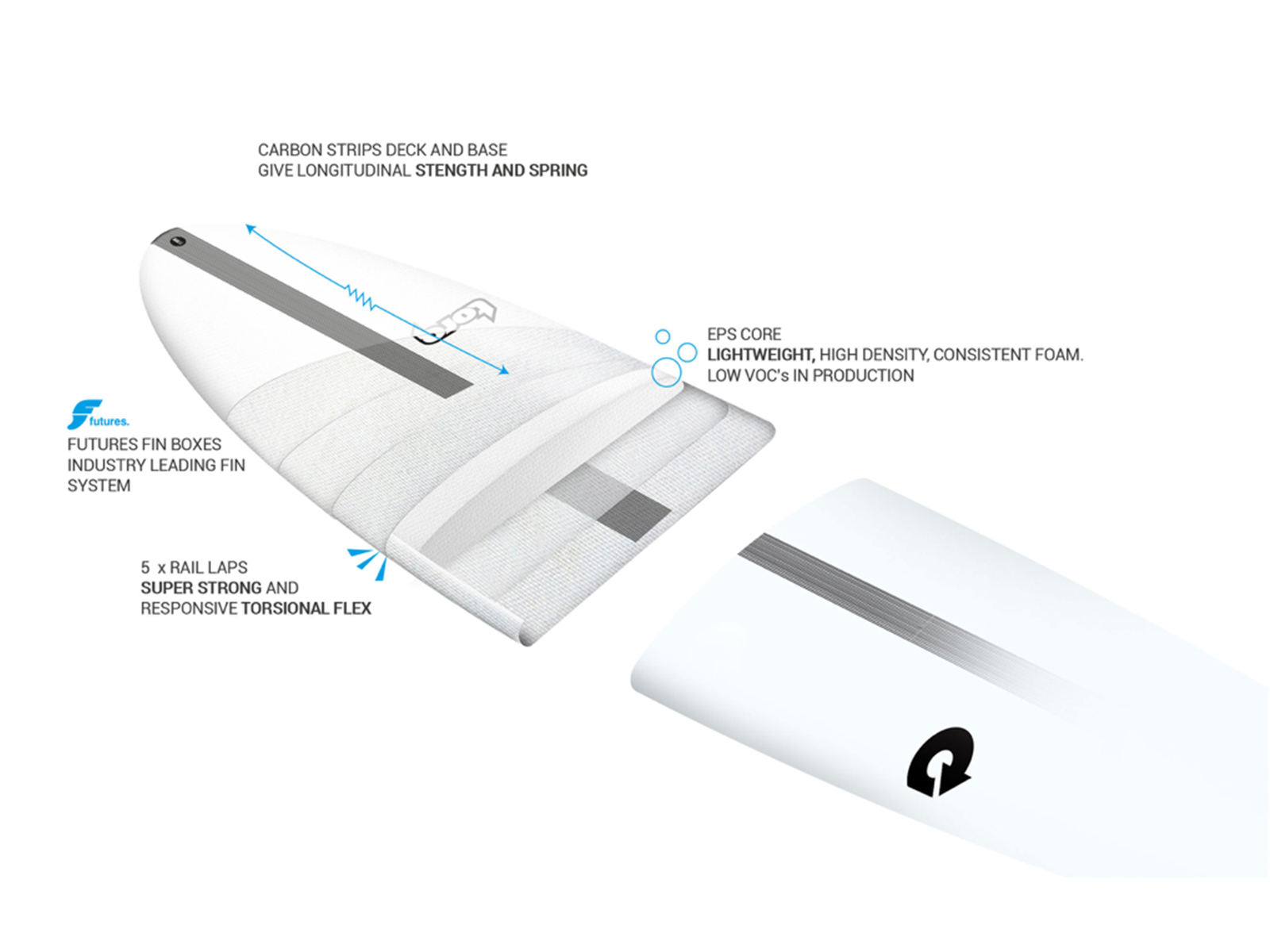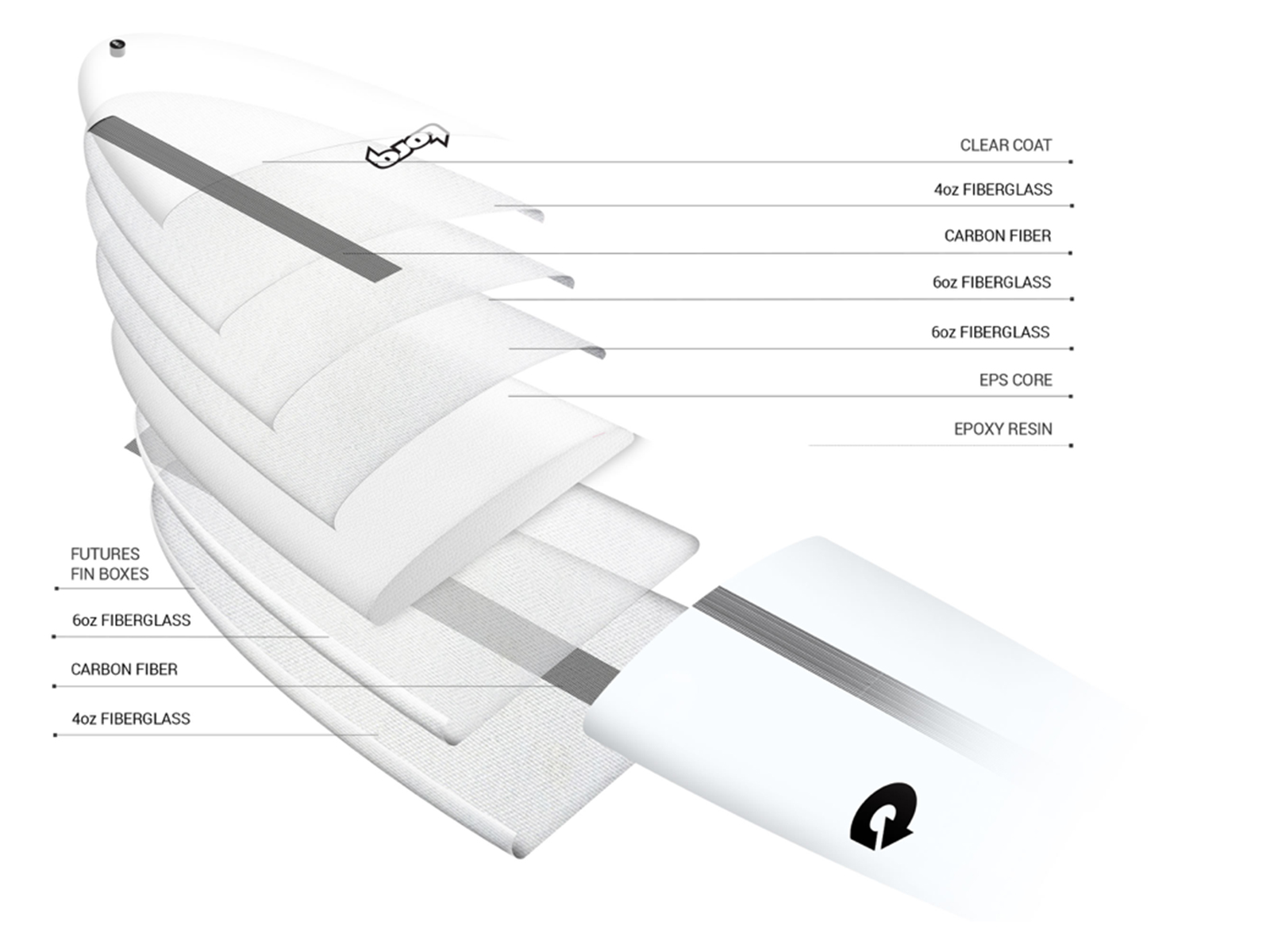 Torq Surfboards
---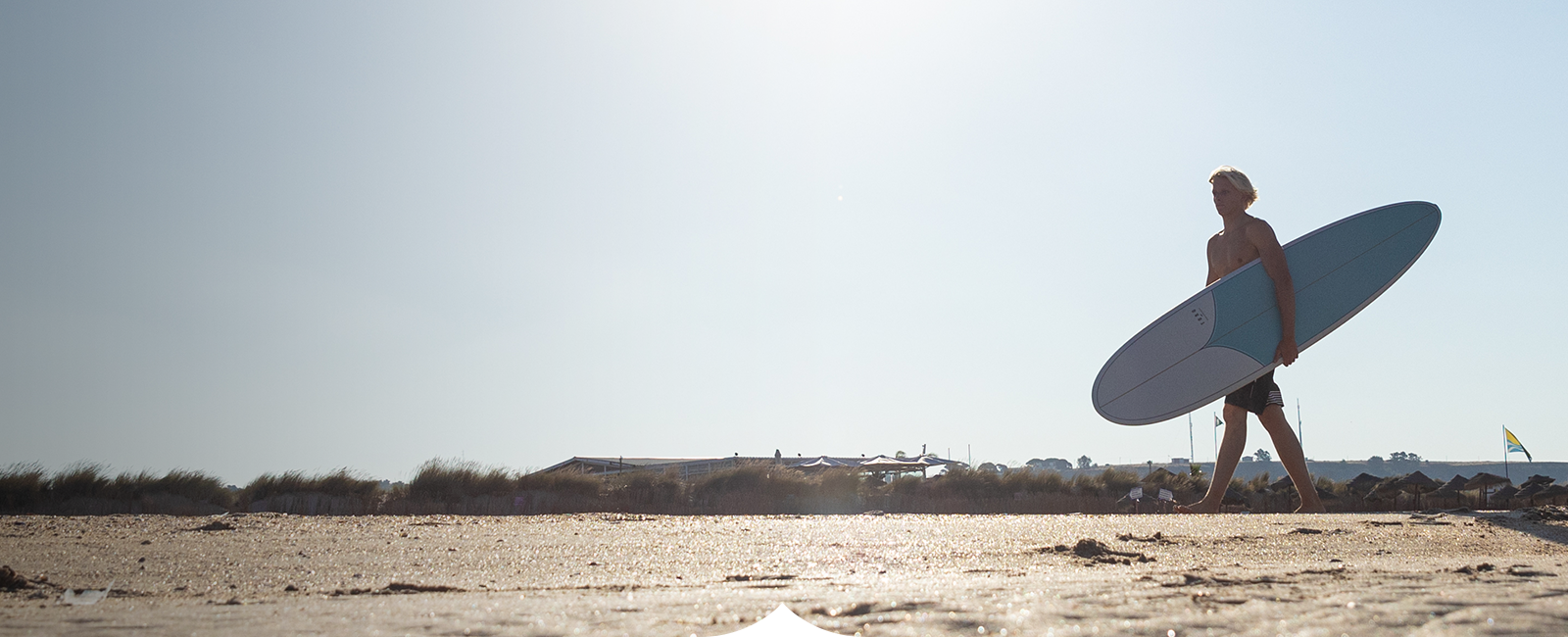 Launched in 2012, torq surfboards created a new standard in the epoxy surfboard market, offering an unmatched combination of strength and performance. This year sees the innovation step up a gear, with new shapes, new graphics a new collaboration with Channel Islands surfboards and the launch of the world's first EPS/Epoxy Pre-Preg surfboard. The torq range now offers 5 types of surfboard technology for all levels of surfer.
ACT - Advanced Composite Technology is the world's first EPS/Epoxy Pre-Preg surfboard. From Race Cars to Super Yachts, the highest performance components are all constructed using Pre-Preg materials and processes. It's the pinnacle of composite technology. The implications for surfboards are huge – more accuracy, less waste, perfect reproduction. However the greatest advantage is in performance through two main factors: Flex and Strength to Weight ratio.

Torq TEC - Torq Epoxy Composite offers a wide variety of performance shapes in our advanced vacuum epoxy lay-up. Using a mix of plain weave fibres and Carbon, these boards offer incredible durability for their weight.
X-Lite is a molded Epoxy technology developed specifically for performance boards. This is stronger and more Eco than a traditional PU/Polyester board. This new innovative technology is used exclusively on the Channel Islands models, the POD MOD and the all new Chancho.
Torq Epoxy Technology or TET represents a revolution in Epoxy surfboard technology. Built using the latest in EPS/Epoxy materials; the Torq Epoxy Technology combines a lightweight EPS core with Biaxial fibreglass cloth, Epoxy resin and our unique Shield Skin.
Our Soft Deck board uses an additional PE deck skin over a full laminated core to offer a safe first time learning option in this durable easy surfing range.
Kunder som så på dette så også på