Northcore Lowrider - Surfebrettstativ til sykkel

The Northcore™ "Lowrider" universal fit bicycle surfboard carry rack is a powder coated alloy frame which fits to any standard seat stem avoiding scratching to bike paint work and making it a universal fit for all bikes including mountain bikes, beach cruisers, full suspension bikes etc.
The "Lowrider" engineered alloy framework is covered by thick EVA foam at the points where the surfboard rests when being transported preventing any damage. The board is then secured by two integrated bungee cords, holding it safely in place. The "Lowrider" will easily carry surfboards up to 8'0 in length with any standard board width and thickness. The rack is simple to install and because it's constructed in sections can be taken to pieces for quick and easy storage when not in use. The "Lowrider" is a great bit of kit for any surfer living close to the beach or for travelling. It's eco friendly, lightweight (at only 1.4kgs!) and saves on parking fees!
Universal fit for most bikes, including mountain bikes

Attaches to seat stem (25mm to 32mm)

Powder coated fitting to prevent rust

Designed to fit most surfboard sizes up to 8'0

Strong durable, practical design which won't damage your bike frame
---
http://www.northcore-europe.com/northcore-blog/northcore-lowrider-bicycle-surfboard-carry-rack.html
---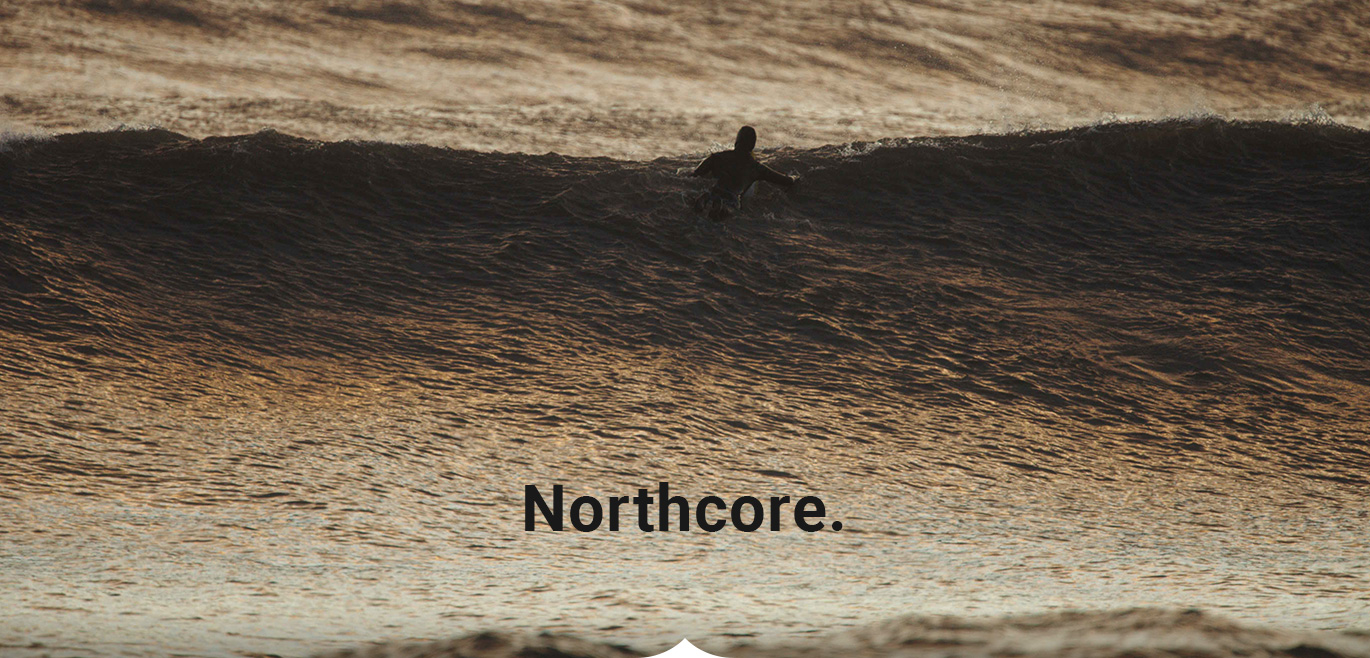 Northcore™ is a British based, European surf & boardriding company with an international heritage, combining British innovation with European designers and pro-surfer know how. Everything Northcore™ does reflects its roots in hardcore cold water surfing producing tough, practical products of exceptional quality, integrity and design. Currently Northcore™'s primary products are surf based accessories, but they are continually working on new innovations in all the board riding disciplines to supply a growing demand for top end, technical accessories for todays surf and snow board riders. Northcore™ supply surf products on a trade and wholesale basis through out their global distribution network.
As a company Northcore™ aim to continue to support growth in British surfing, boardsports and the creative talent that thrives in our collective lifestyles, by working with the best athletes and by embracing progressive film making, music, art and photography to establish a true sense of community. Northcore™ strive to maintain a socially responsible company ethos by embracing a Carbon Reduction policy. Northcore™ have sponsored 2000 trees in a Malaysian rainforest re-plantation scheme to offset carbon emissions and the long term support of environmental and recycling initiatives is central to their outlook.