NORTHCORE WOOD HANDLED POCKET CAMP KNIFE

A pocket knife can be one of the most useful pieces of kit you ever own especially when it comes to camping and outdoor life, so we've produced a knife with adventure in mind.
The single folding 7cm stainless steel blade folds neatly away into a non-porous, high density Zebrano wood handled body. The knife only weighs 60g and is a compact 2.5cm x 9cm when closed so easy to carry without adding excessive weight to a back pack. It features a pocket clip and a thumb stud on the blade for easy and one handed opening.
The blade is a dual purpose design with a plain sharp edge towards the tip which is really useful for cutting through rope (especially synthetic rope) and a serrated edge toward the back of the blade. Serrated edges are a must for any camping knife as they can be used like a small saw for cutting through a range of materials like wood or fabric. They are also useful for preparing food like vegetables, soft fruit, cooked meats and bread. The blade locks for safety when open and uses a liner locking mechanism which also allows for the blade to be closed.
The Northcore camp knife is lightweight, compact and can be used for multiple tasks. The stainless steel and high density wood design has been crafted for longevity - it's built to survive!
Single folding 7cm blade

Stainless steel with Zebrano wood

Weighs 60g

Only 9cm x 2.5cm when closed

Pocket clip

Thumb stud for easy opening

Includes partially serrated blade

Safety lock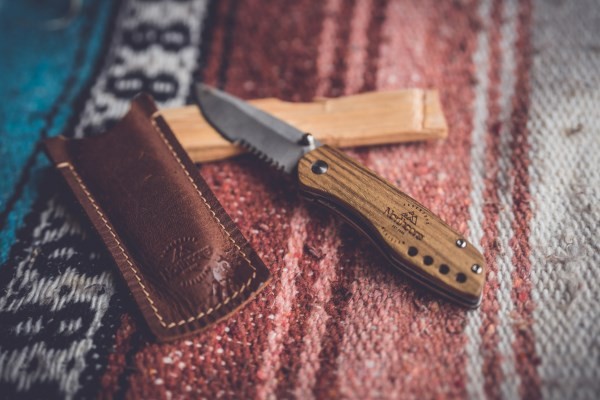 ---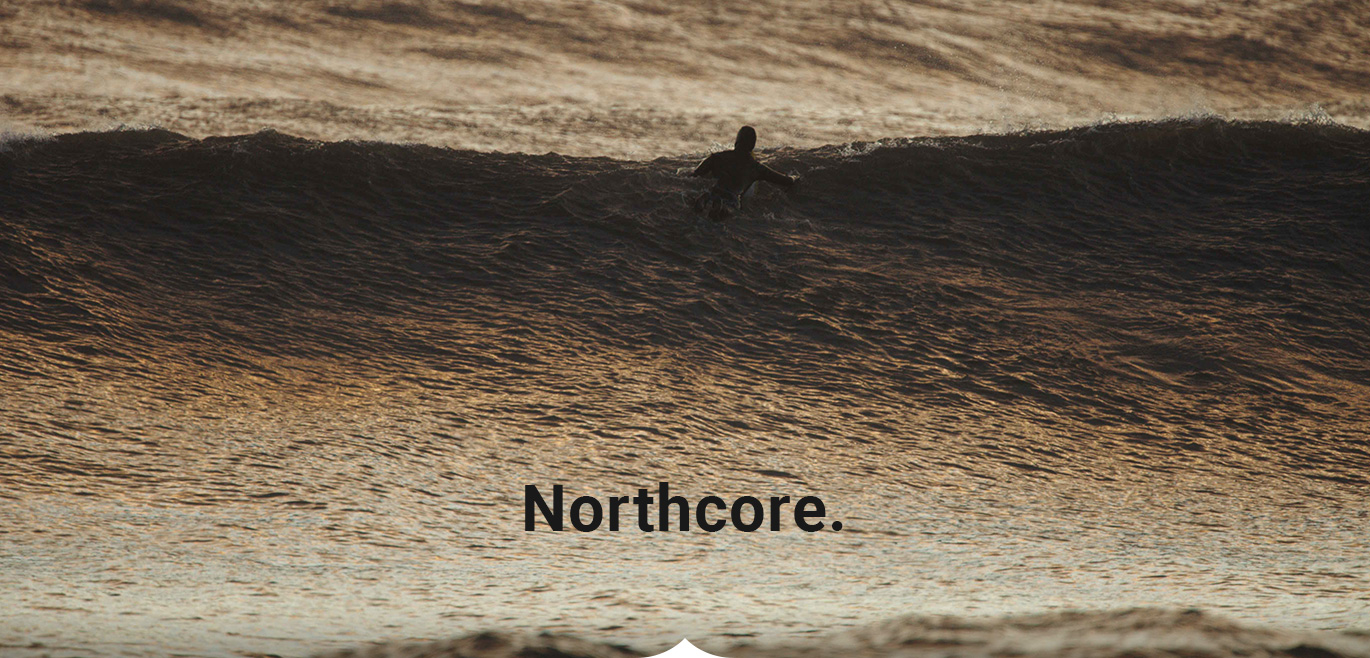 Northcore™ is a British based, European surf & boardriding company with an international heritage, combining British innovation with European designers and pro-surfer know how. Everything Northcore™ does reflects its roots in hardcore cold water surfing producing tough, practical products of exceptional quality, integrity and design. Currently Northcore™'s primary products are surf based accessories, but they are continually working on new innovations in all the board riding disciplines to supply a growing demand for top end, technical accessories for todays surf and snow board riders. Northcore™ supply surf products on a trade and wholesale basis through out their global distribution network.
As a company Northcore™ aim to continue to support growth in British surfing, boardsports and the creative talent that thrives in our collective lifestyles, by working with the best athletes and by embracing progressive film making, music, art and photography to establish a true sense of community. Northcore™ strive to maintain a socially responsible company ethos by embracing a Carbon Reduction policy. Northcore™ have sponsored 2000 trees in a Malaysian rainforest re-plantation scheme to offset carbon emissions and the long term support of environmental and recycling initiatives is central to their outlook.