Lost Pocket Rocket Round Pro-Formance Series Surfebrett
Størrelse: 6'3" x '20.00" x 2.63'' - 35 Liter - Bro Dims
Finneoppsett: 3-fin Futures (Finner selges separat)
Konstruksjon: Pro-Formance Series EPS Carbon Wrap
Har vi ikke størrelsen din inne? Vi gjør spesialbestillinger! send oss en mail!

Lost om Pocket Rocket:
UPDATED FOR 2018: The 2018 PocketRocket now features refinements and improvements based off of continued positive feedback from the PocketRockets used by Griffin Cola, Yago Dora and Joan Duru. Updates include a slightly wider/more forgiving forward outline, a more relaxed central rocker, defined edge and square rail in the tail, refined concave and bottom curves, as well as slight adjustments to the size scaling. The "Bro" sizes really benefit from the updates ( making a more user friendly contemporary HP-Shortboard ) and also feature a lower, blended rail, without reducing overall volume.
The Pocket Rocket was first developed for Kolohe Andino, for the varied beach breaks of Europe, in 2015. After years of mostly riding only Drivers and Sub Drivers, he requested a board with a new rocker that "fits more in the pocket, and lets me push hard, but still fast in the flats". Quite a challenge. We made a few and I scribbled "PocketRocket" on them. Out of the gate he netted a QF finish (Azores) and a Win (Cascias) in back to back 10k WQS events. He then went on to solid runs in the France and Portugal WCT events. It's built around a smooth, continuous rocker, to fit in the "pocket", with enough concave cutting through it to "rocket" down the line and across flats. With plenty of tail curve, the "Pocket Rocket" turns tight and whippy off the tail, but with a relaxed enough curve forward to still project and connect. The Pocket Rocket was quickly adopted under the feet of most of our team and various traveling Pros. It also became popular with the Bros, when we introduced the "EDD" (Every Day Dims) for average surfers wanting to ride HP designs. In 2016, Joan Duru rode a quiver of Pocket Rockets to qualification on the WCT. Young phenom, Yago Dora, has been on a tear this year…winning the Newcastle Pro and famously taking down 3 World Champs en route to a semi final finish in The Oi Rio Pro, as a wildcard, on a board quiver of round tail Pocket Rockets. Almost our entire team, from the legendary Taj Burrow to San Clemente's exciting and explosive Griffin Colapinto, regularly ride Pocket Rockets since its inception just two years ago. Most of Mason Ho's magicaL Indonesian and Hawaiian antics have been performed on board a Pocket Rocket. Living Icon, Bruce Irons and future Icon, Jack Robinson are also Pocket Rocket riders. The Pocket Rocket has essentially become our status quo High performance…or should I say "Pro-formance" shortboard. Available stock in Kolohe style squash (easier in softer surf or for lead footed surfers) or Yago's favorite round tail (great in more powerful surf, or for a more finesse based surfer).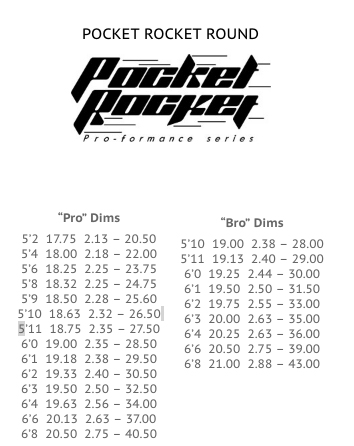 ---
http://proformance.lostsurfboards.net/boards/driver/
---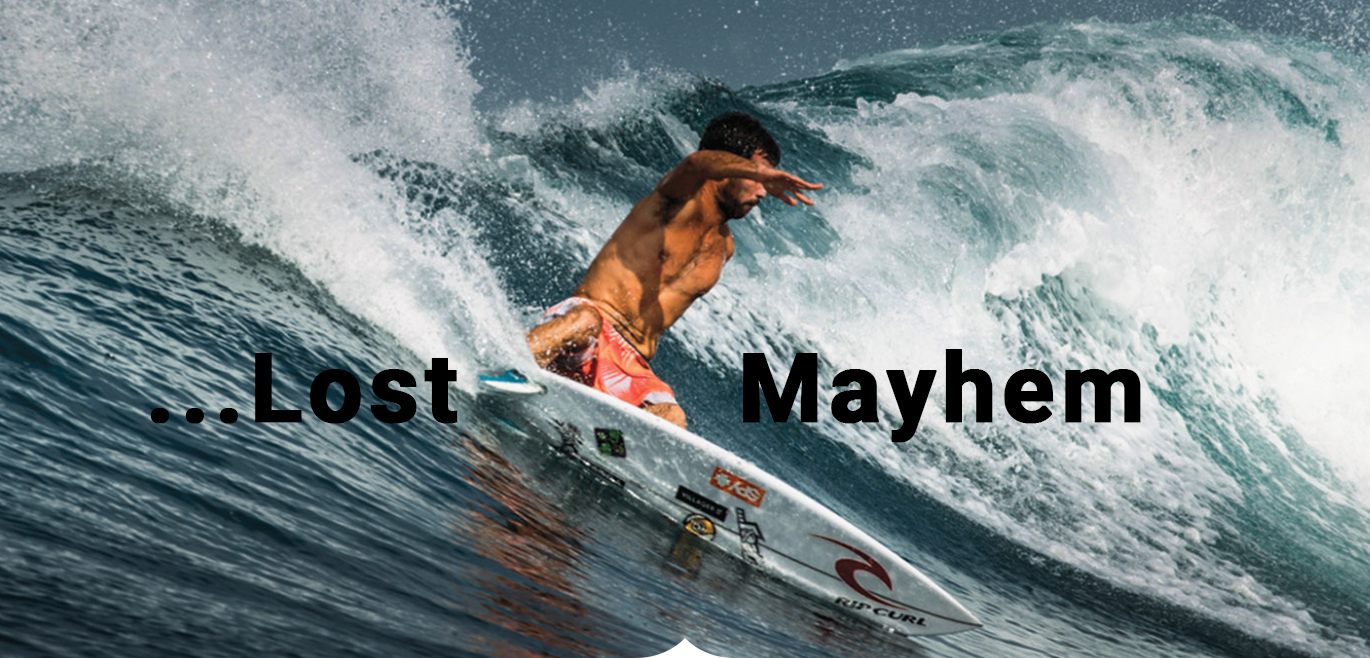 No advertising firm was hired to design the LOST logo.
Lost began in 1985 when Matt Biolos and a bunch of school friends were into snowboarding at Mt. Baldy, skateboarding at the Pipeline in Upland, and surfing in Dana Point. They weren't too worried about winning this football game or that contest. They were "team lost". Thus the name ...lost scribbled on books, t-shirts, benches, tables and eventually clothing.
We could say "Since those wild beginnings, ...Lost has spread slowly across the world. The Company has matured internally but continues to run off the same philosophy it started with. The Lost thinking now flows through its art, music, films, athletes and clothing" ...but that sounds like some PR firm wrote that for us. So ...Lost is whatever you think it is