Jones Snowboards Mountain Surfer
Lengde: 142 cm
Bindinger: Ingen

NEXT LEVEL SURF SLED
Ideal for powder surfing and backyard Exploration

The Mountain Surfer is a next level powder board built to surf the earth without bindings.
From backyard hills to full on backcountry descents, the Mountain Surfer offers a whole new perspective on riding powder. Surf shaper Chris Christenson and Jeremy Jones designed the Mountain Surfer's complex 3D contours using the same hydro dynamic principles Chris uses to design surf boards. The Mountain Surfer features a Spoon nose for float, a 3D center hull for improved glide and 3D stepped edges for turn precision. The Mountain Surfer has a sintered p-tex base, ABS sidewalls and a wood core but no metal edges or binding inserts. To keep you attached after a closeout barrel, the Mountain Surfer includes a foam deck pad and leash.

MOUNTAIN SURFER
Christenson surf rocker

Full poplar woodcore

Waxed sintered base

Biax fiberglass

White ABS sidewall

Thin durable topsheet

3D pad with tail kick

Leash with carabiner

M6 insert for leash attachment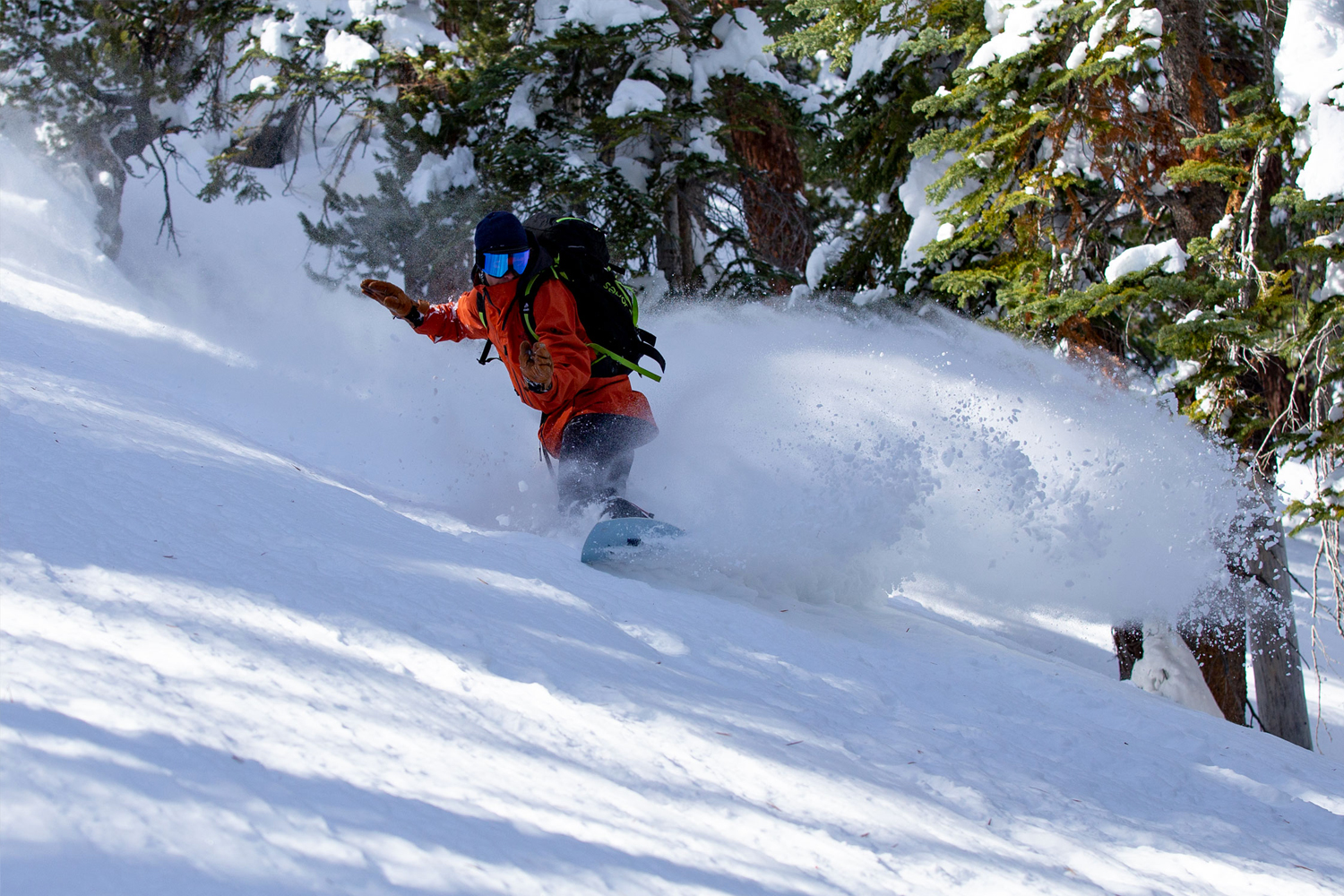 FROM SURF TO SNOW - HAND SHAPED BY CHRIS CHRISTENSON
The new Mountain Surfer was hand shaped by Christenson using the same traditional techniques many surfboard molds are made with. Chris shaped the 3D bottom contours out of a foam surfboard blank, then laminated the foam with several layers of fiberglass. Once the fiberglass was dry, he ground out the foam, leaving behind the fiberglass in the exact shape he desired. The fiberglass board was then CNC scanned to produce a 3D digital file. Snowboard molds were then made with the digital file and the Mountain Surfer was pressed in those molds using traditional snowboard materials including a wood core, abs sidewalls and a sintered base.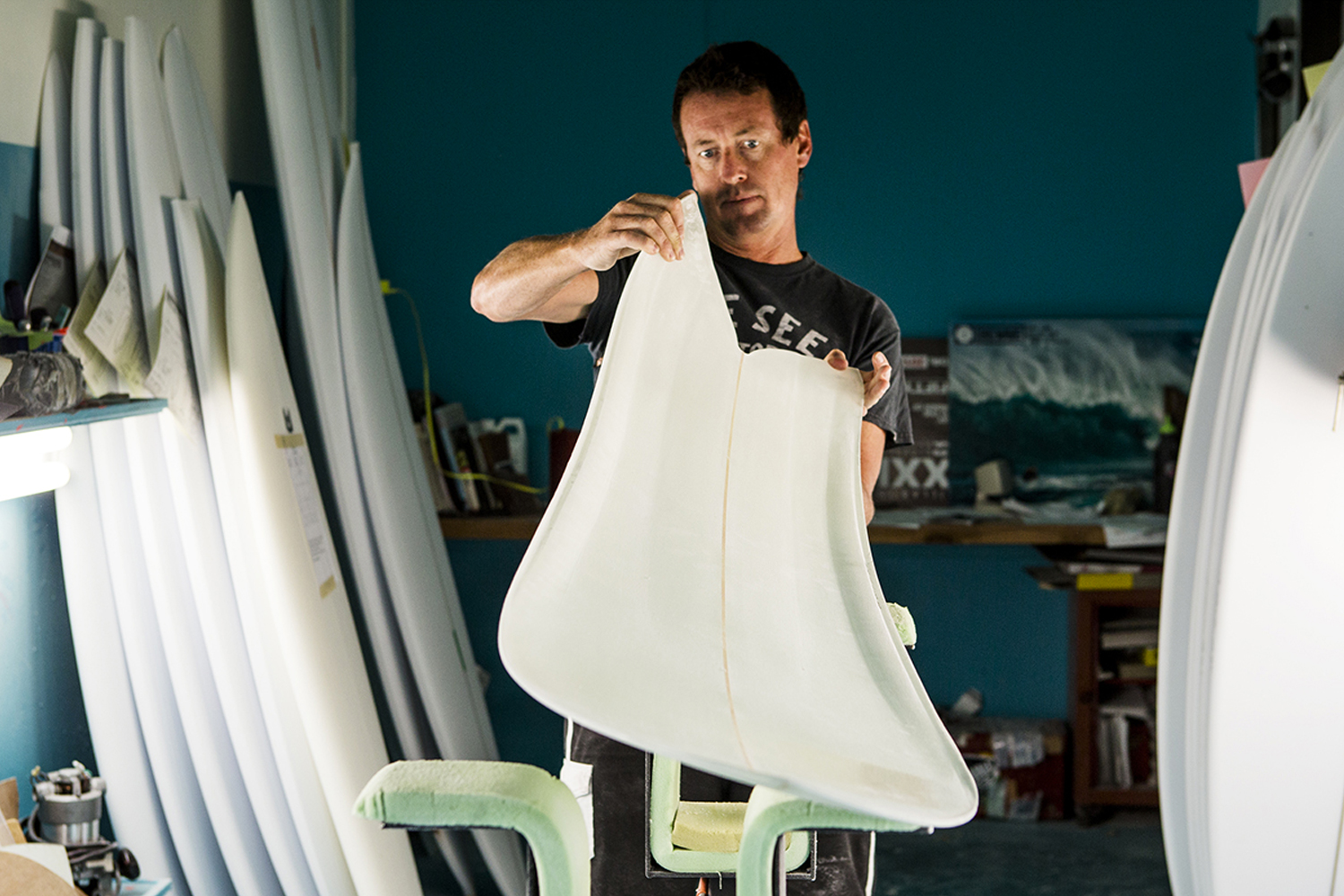 NEXT-LEVEL 3D CONTOURS
The Mountain Surfer has the most complex 3D bottom contours of any board in the Jones line. All of these hand shaped 3D contours are found in Chris Christenson's fastest gliding surfboard models and proven in waves around the world. The Spoon nose is beveled up 12mm at the edges for buttery turn initiation and fluid edge to edge energy transfer. A concave 5mm speed channel runs down the center of the board and helps eliminate wobble and improve glide by pushing loose snow out from under the board. On each side of the Speed Channel are convex "catamarans" that run the length of the board. The Catamarans are the high points of the base that the board planes on. Just beyond the catamarans are concave rails that act as additional channels for pushing snow out through the tail instead of the side of the board. The parallel orientation of the convex catamarans and the concave rails form a stepped edge that delivers substantial edging power without the need for a metal edge.
"My love for powder surfing is rooted in it's freedom and challenge. I love the simplicity of not strapping in. You're free to move your feet around the board and transfer your weight rail to rail just like on a surfboard.The sensation of finessing a powder surf turn is unlike anything you'll ever feel with your boots confined to a binding."
— Chris Christenson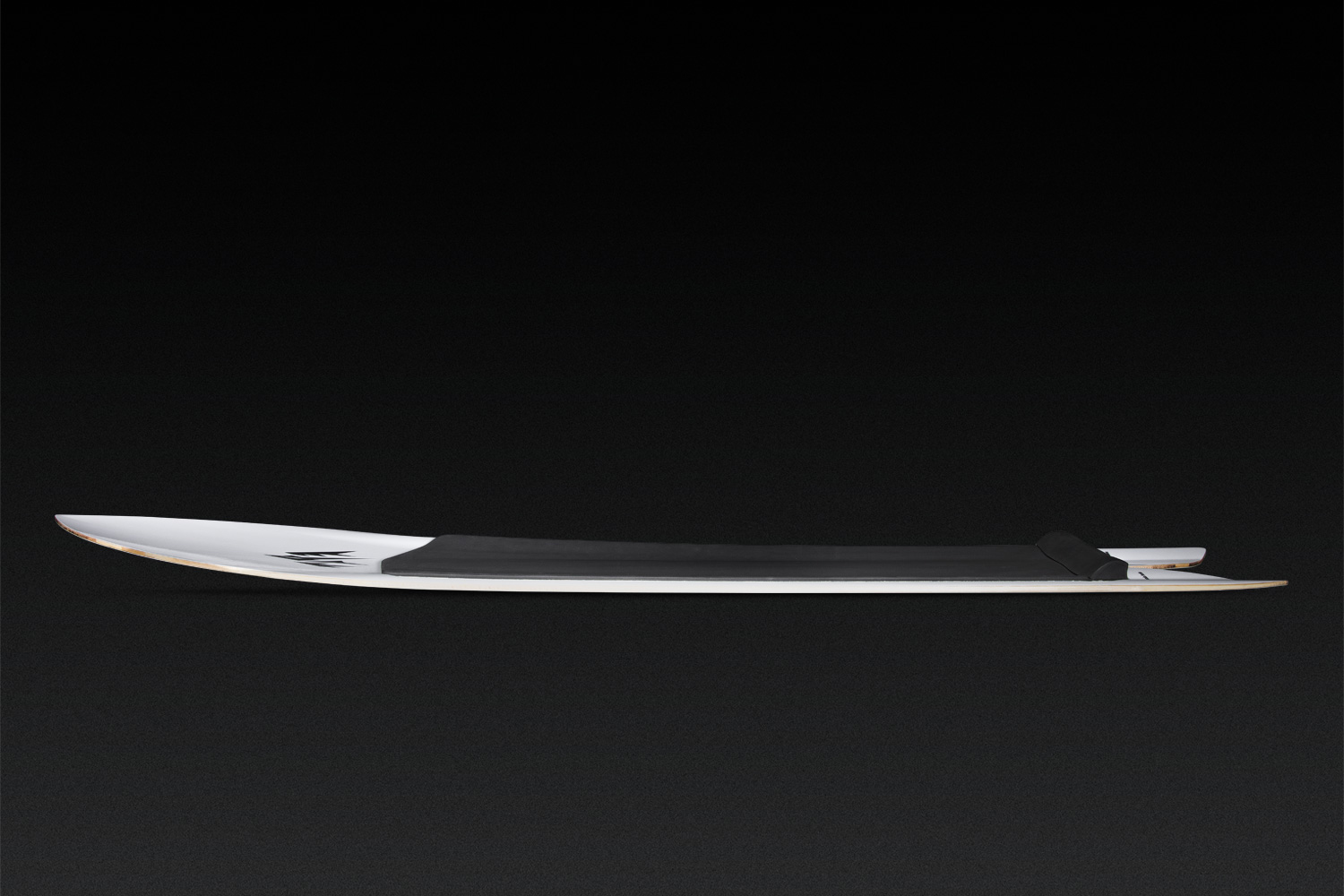 HIGH PERFORMANCE, SUSTAINABLY MADE GEAR

We design gear that balances performance, durability and sustainability. We strive to make equipment you can trust with the most eco-conscious materials possible. New for 2020, all our snowboards and splitboards features 100% FSC wood cores and are molded with Super Sap Bio-Resin.
Proud member of 1% For The Planet, we donate 1% of sales to fight climate change by supporting our non-profit partners Protect Our Winters and Community Carbon Trees.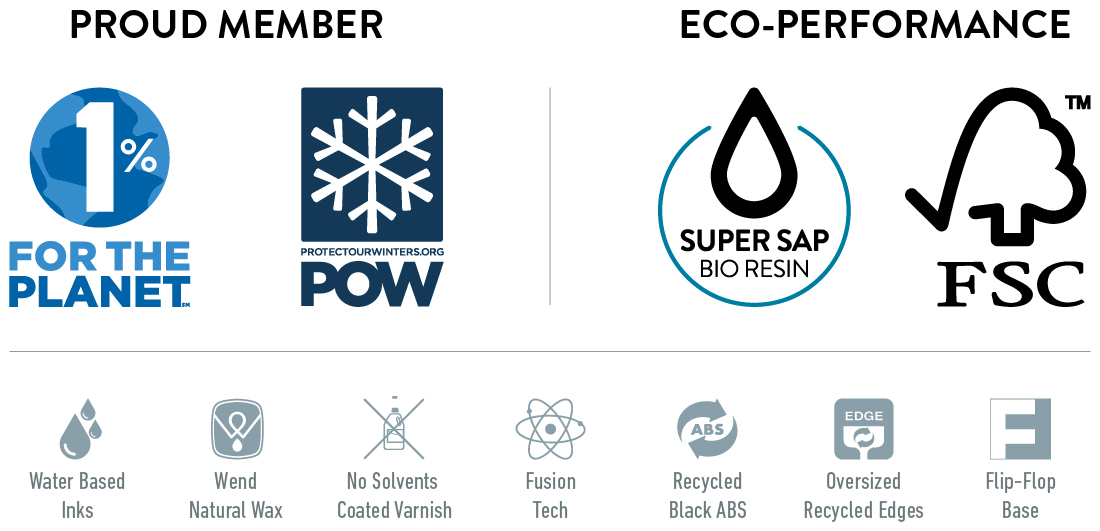 Christenson Surfboards
---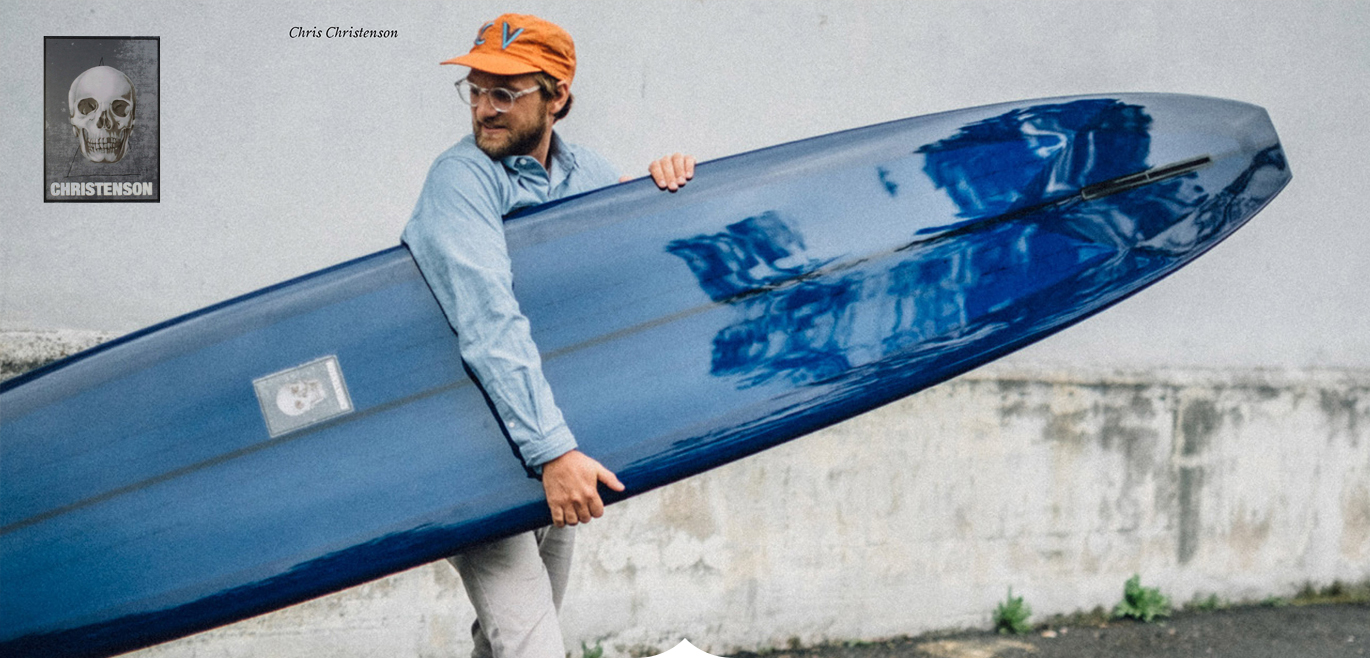 Det er med stor glede at vi kan introdusere Chris Christenson surfboards til Norge! Denne legendariske shaperen fra California er kjent for sine Retro Longboards, Fish, Twin Fins, Bonzers og Performance surfebrett.