Informasjon
Firewire - Soleil Velvet Hour Thunderbolt 9'3 (74.3L) - Lavendar
Dimensjoner: 9'3 x 23 x 3 - 74.3 Liter
Finneoppsett: Single fin
Finnesystem: US 10 inch box
Konstruksjon: Thunderbolt Silver
Farge: Lavendar
Finish: Matt
 
Velvet hour to me is the magic hour. Being in the water from sunset to dark is my favorite time when the sky is colorful evokes a feeling that's hard to explain. I chose this name for the lavender and blush boards as it pulls from the soft and vibrant hues of sunset in Malibu. These boards are also logs which is perfect for the all kinds of surf.
This log is a classic Australian style involvement log design made popular in the late 60s in Australia before the transition era. Its wide point is slotted back from the center point making for a wider tail area pushing the effective volume to the rear of the board. The wider tail helps create a lift for nose riding when you're in the pocket and it's got a narrow nose profile for control in steep tight pockets when you're tip riding.  It also has a concave to create that extra lift for nose riding. When you combine all these design elements you get a board that nose rides seamlessly in the pocket and then with that wide point back, creates a pivot point which allows a board to be super maneuverable.
Combining all of the best things about a traditional log into one design and including the magic of the Thunderbolt flex pattern, potentially makes this the most user-friendly women's performance log on the market.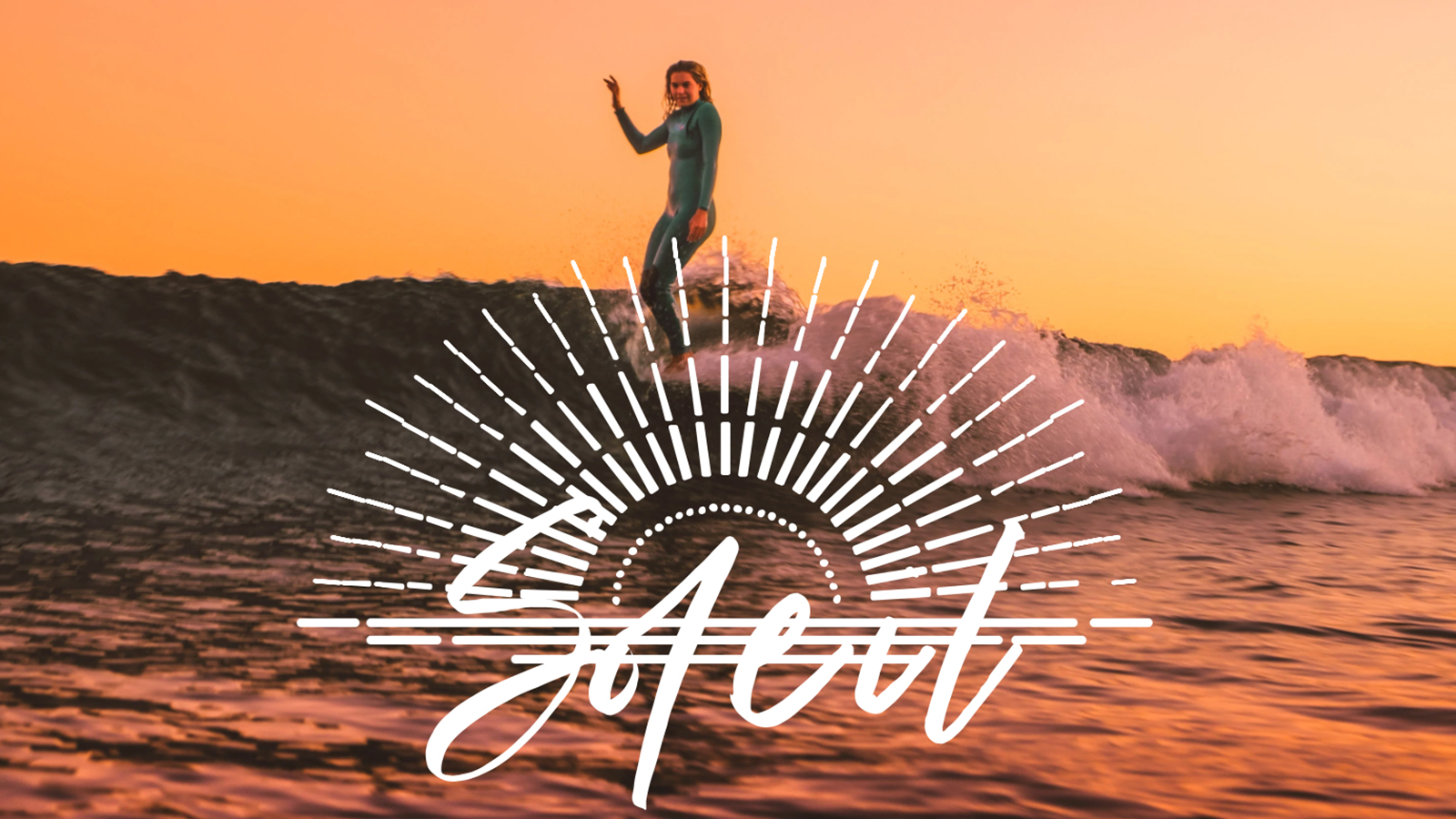 One of the most promising new talents in the global surfing community, Soleil Errico matches her phenomenal riding ability with extraordinary dedication and drive. After spending most of her childhood honing her skills on the shores of Malibu and Kauai, the champion longboarder made history in 2018 by becoming one of the two youngest athletes ever to win the World Surf League (WSL) World Title. With her latest triumphs including partnering with Kelly Slater's Firewire Surfboards to create her own line of signature boards, Errico brings an exquisite balance of power, precision, and sophisticated grace to every aspect of her surfing.
Born in New York City, Errico moved to Malibu as a little girl but mostly grew up in Kauai, where her father taught her to surf at the age of eight. "I fell in love with surfing right away," she recalls. "I remember the water being so crystal-clear and feeling so connected to the ocean—it all felt very natural to me, and I realized that this was what I wanted to do for the rest of my life." By age 11 she'd won her first surfing contest, and soon began competing all over Hawaii in both the longboarding and shortboarding divisions. But upon moving back to Malibu at the age of 13, Errico decided to fully focus on longboarding, a style well-suited to her vast and elegant repertoire of movement. "Surfing in Malibu made me love longboarding even more than I already did," she says. "The wave there is very longboard-oriented, and it's a culture where longboarding is very much respected and supported. I also just love the versatility of longboarding, how you can nose-ride and turn and trim and bring a lot of style to it—it really fits with who I am as a person."
As she continued working tirelessly to build her technique and refine her style, Errico claimed victory in a host of competitions (including the 2016 USA Surfing Women's Longboard Championship) and started training with three-time WSL World Longboard Champion Taylor Jensen. In a life-changing turn of events, she next emerged as the surprise winner of the 2018 WSL Women's World Longboard Championship in Taiwan. "I was only 17 at the time and I wasn't expecting to win so soon," says Errico. "I went as a wild card, just happy to be competing at the highest level, and it ended up showing me that I'm much more capable than I thought I was."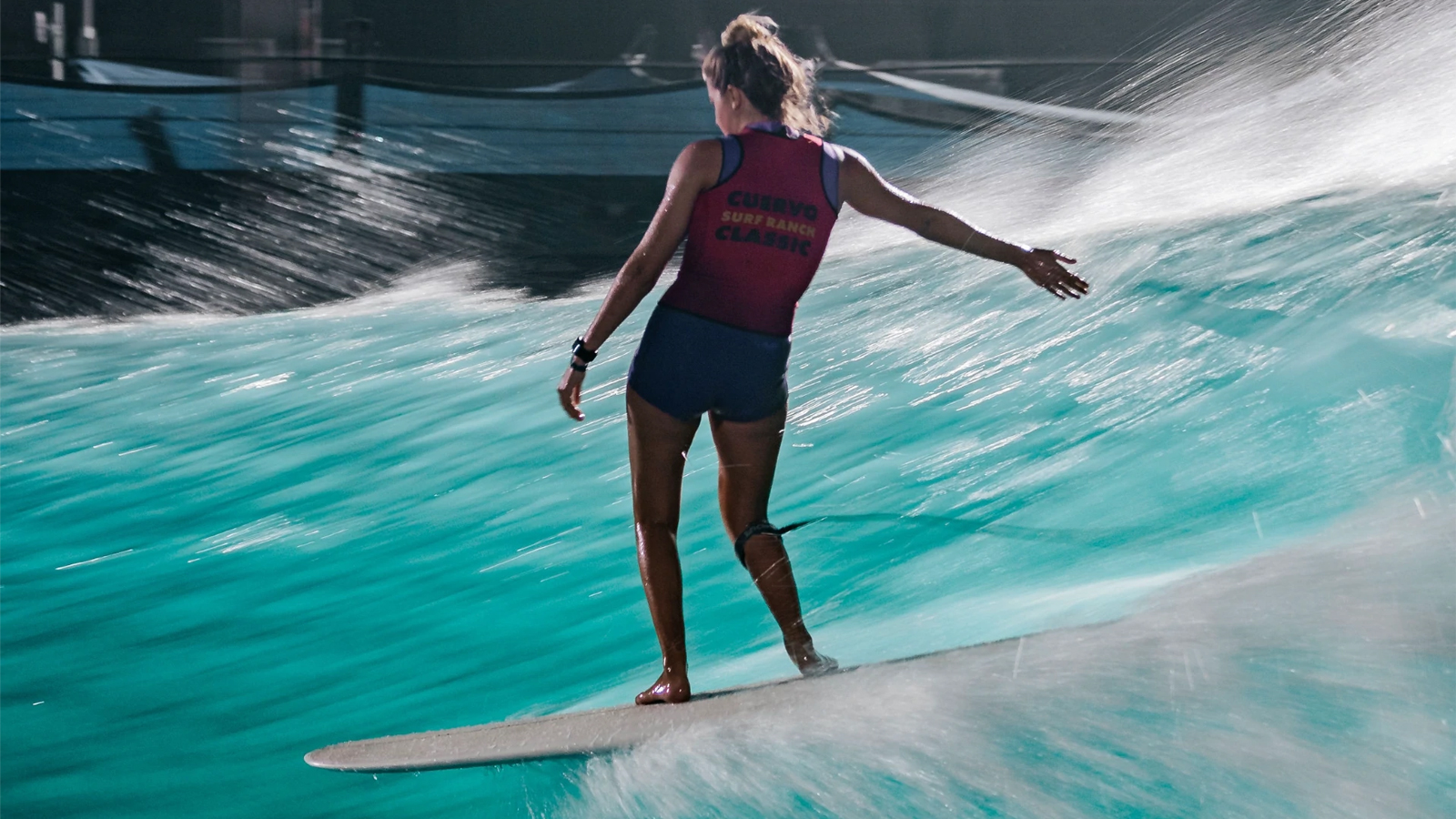 With her most recent wins including the 2019 Relik Longboard World Tour, Errico joined forces with Firewire in 2020 and quickly set to work on designing her signature boards in collaboration with famed surfer CJ Nelson. "CJ's been coaching me for the past year, and he's really helped me find my style and become the surfer I am now," says Errico, who names Nelson as her number-one inspiration. Not only the first female surfer signed to Firewire, Errico has proved instrumental in fulfilling the brand's mission of expanding into the longboard market. Made with state-of-the-art Thunderbolt Technology to enhance performance and improve board control, the Soleil Series launched in late 2021 with two gorgeously designed models: the Velvet Hour (a lavender/blush-hued board meant for riding in all conditions) and the Sunkist (a bright-yellow model whose performance-focused design allows for nimble maneuvering through more sizable waves).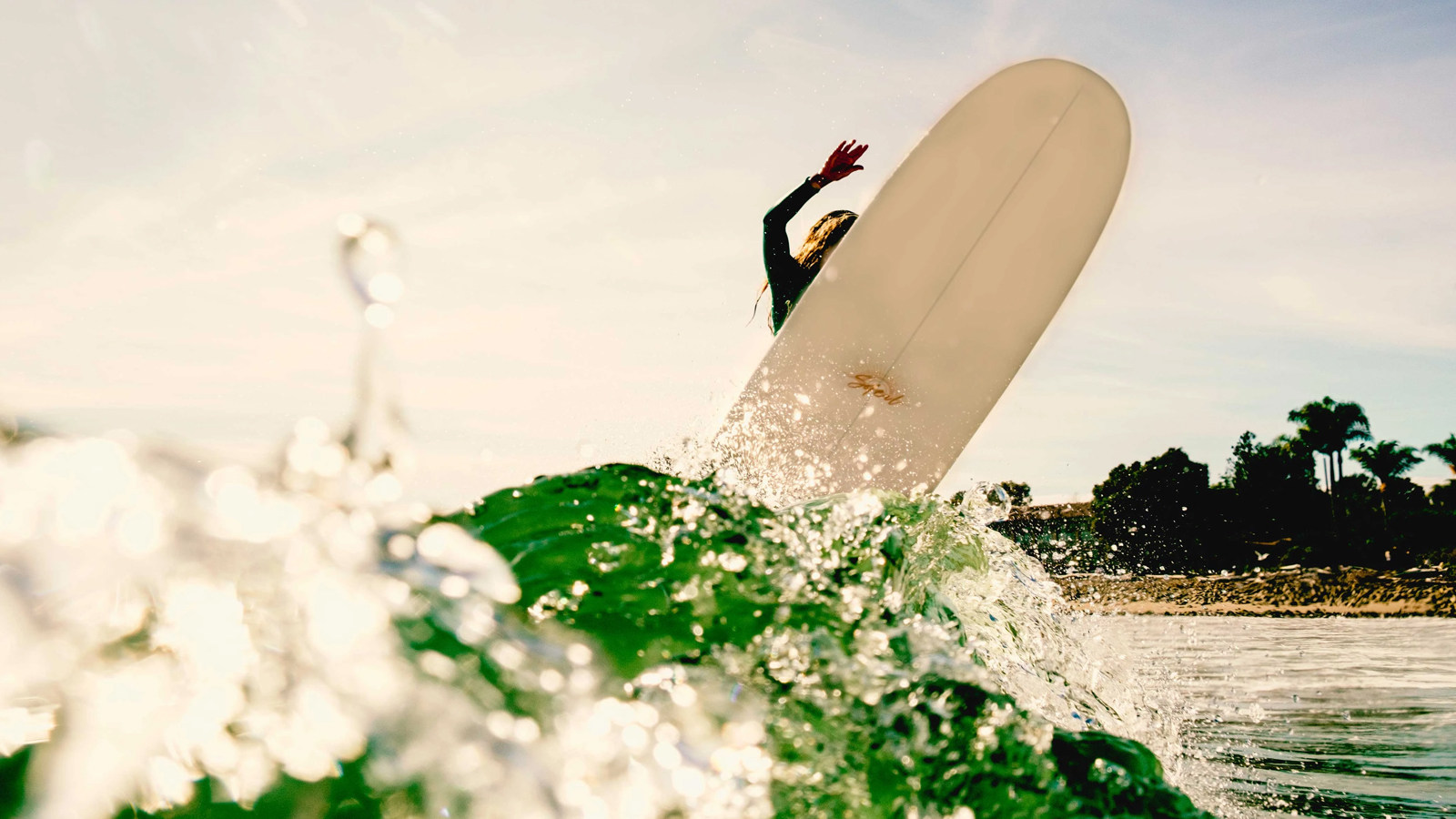 Now heading into her freshman year at the University of San Diego, Errico plans to create her own line of surfwear and surf-lifestyle products, in addition to introducing new models in the Soleil Series. In the meantime, she's also moving forward in her work with charitable organizations like THERAsurf and A Walk On Water (both of which provide surf therapy to people with special needs). And as she continues to grow and develop as a surfer, Errico remains devoted to one of her deepest passions: inspiring other women and girls to get out in the waves. "I don't encourage all girls to be competitive surfers, because it's incredibly tough, but I do encourage them to go out and surf just for the pure love of it," she says. "It's such an amazing thing to be out in Mother Nature and to feel the unpredictability of the ocean, and I'd love it if every girl could experience that."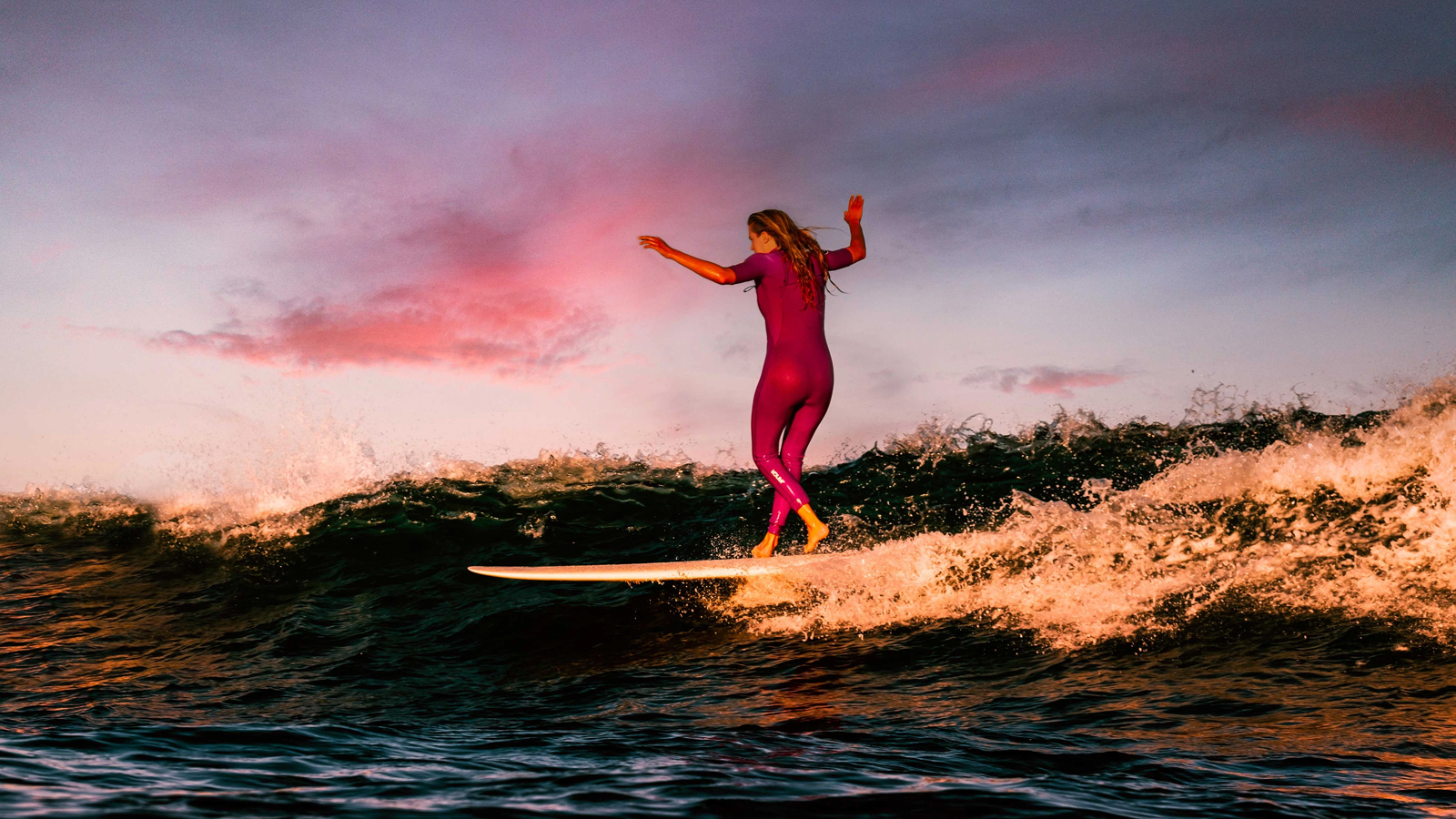 Firewire
---


Firewire Surfboards has quite a fascinating history thanks to the man behind the boards, Australian shaper Nev Hyman, and has become one of the most well known surfboard manufacturers of epoxy surfboards. In 1975 Nev started Odyssey Surfboards in Perth, West Australia. After some traveling Nev changed its name to Nev Surfboards in 1981. From here, Hyman began to design blanks for some of the best surfers in the world. Gaining much experience, Nev began to hone his craft and feel for the perfect surfboard. By 1998, Nev Future Shapes was the new name, Hyman's business was now in the global market, and was producing over 5,000 boards a year with his crew. Starting in 1989, Hyman began to get involved with computer shaping. He became quite involved in the general acceptance of the practice and began to seek his 'Holy Grail' of machine-shaped surfboards. Around 2004, Hyman met Bert Berger and was introduced to his high-tech, handmade surfboard that included balsa rails, and a high-density composite top and bottom.

By early 2006, Firewire Surfboards were making their appearance in the lineup. These boards were completely created on a CAD/CAM software allowing for a perfect board to be consistently created without variations in shape. The designing is done by Dan Mann and Nev Hyman on a 2D program called AKU Shaper. A master is cut out on an AKU CNC Shaping Machine and then examined by Hyman and fixed to his standards.

The blank is then transformed into a 3D drawing on CAD modeling software. Here, all parts of the board are created in 3D including rails and stringers. The 3D model is then sent to Firewire's factory in Thailand, where the final surfboard is created under strict guidelines.

Slater Designs
"I'm not sure if the perfect board really exists, but I'm enjoying the freedom to collaborate with some of surfing's most innovative shapers and designers. It is a quest to create something different in a slightly different way that appeals to where I want to go on a wave. Discovering a new feeling under my feet, drawing a new line, or taking a completely different track on a wave is something I never stop dreaming about. Now being able share and grow that idea with others is what keeps surfing fun for me." -Kelly Slater
Firewire
Firewire is dedicated to elevating the surfing experience through innovative design, new materials, and advanced construction methods. In collaboration with surfboard designers like Rob Machado, Dan Mann, and Wingnut, our aim is to maximize stoke in our oceans and minimize waste in our landfills.
Tomo
Push the envelope. Watch it bend. Two sentences describing Tomo's approach to surfboard design, seen clearly in every shape he's made since the Vanguard in 2012. Backed up by high level surfing talent and mentoring from some of the surfing's most legendary surfers and designers, Tomo has developed a 'sixth sense" for developing some of the most radical and unique performance surfboards ever, for example, the Cymatic for Slater Designs.
Teknologi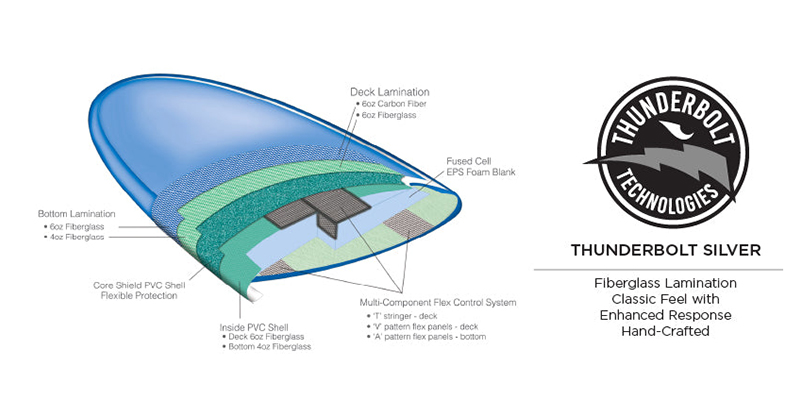 Kunder som så på dette så også på